Big thanks to everyone who has been with us during our first steps!
Quite a lot has happened since our last status update. While our main focus is still on getting more features live and tested on the platform, we have also created a design guide and improved our social presence.
Design guide
At Reflective Data we take design really seriously.
We are huge advocates of putting why in every decision we take – same goes for design. The colors we use, the fonts, our logo, the graphs and others – we do our best do have it all optimized to best fit our users' needs.
Read more about design at Reflective Data in our new Design Guide.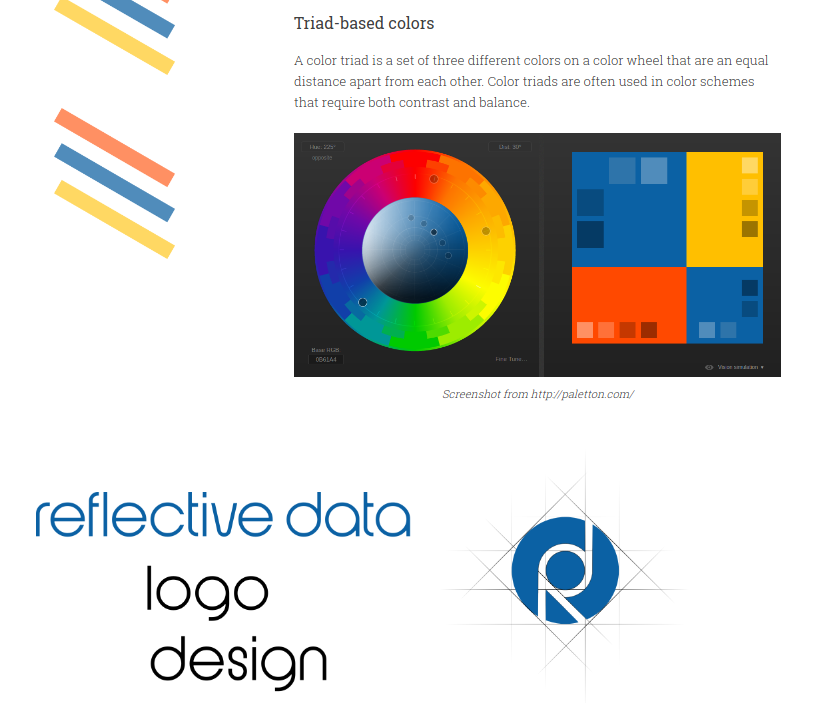 Social presence
Marketers say you don't exist when you're not active on social media.
As we (analysts) work closely together with marketing people, we indeed agree here. And why shouldn't we – social networks bring more traffic and therefore more data for us to work with.
Besides putting their greatest effort in closing bigger clients for the platform and agency, our marketing team is also improving our social presence.
This week we started our Twitter account, take a look and feel free to follow!
More social accounts coming soon, so stay tuned.

Heatmaps
While there's heavy testing going on the form analytics feature, we are also doing our best to get the heatmaps ready for beta testers as soon as possible.
Currently, we are working on fine-tuning the data-collection algorithms. We make sure it's fast, light-weight, complete, and most important, accurate.
You will be seeing click maps, move maps and scroll maps
Join our beta testers here!
Blog
As you might guess, we are currently more than busy and it's quite difficult for our team to find time for blogging.
Nevertheless, we plan to share as much useful information as possible. Our main focus is going to be on combining Google Analytics and Reflective Data Platform to maximize the amount of useful data and insights for everyone related to making websites sell more.
---
Once again, we'd like to thank everyone who's keeping an eye on what we do, give us good ideas and have already started beta testing our first features.
Feel free to tell your friends about Reflective Data!