Keep an Eye on the Most Important Step of Your Funnel
Our Form Analytics feature will show you exactly where your users are dropping off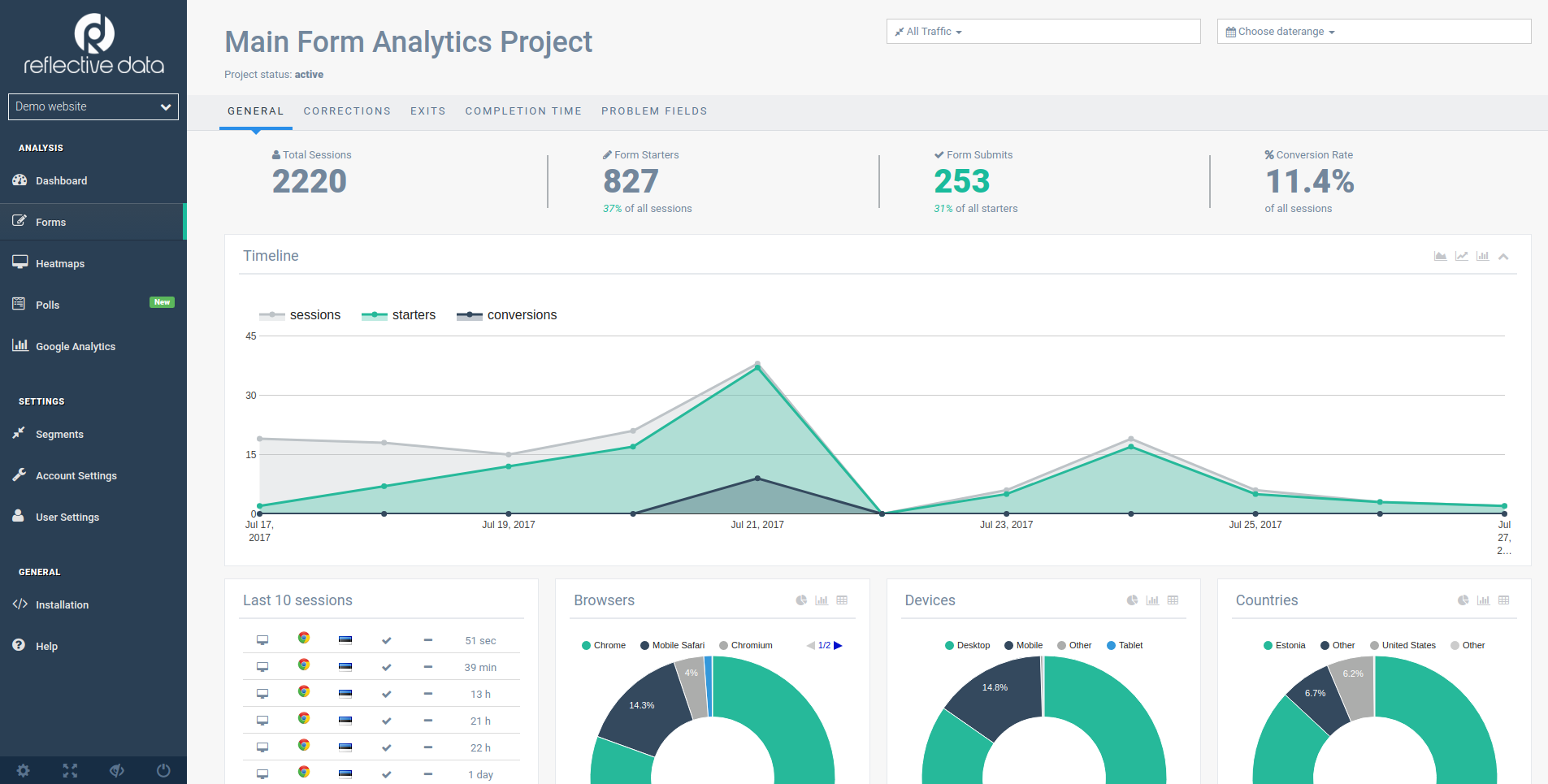 Reflective Data Form Analytics tool will help you reduce checkout abandonment and boost form conversion rates.
How does it work?
Our Form Analytics tool has many useful features to show you exactly how you customers are using the forms on your website.
Here's a list of our core metrics:
Starters
The number of visitors who start filling out the form on your website. Compare this to form visits to see if you need to make it more prominent or add motivation.
Conversions
This is the number of visitors who started filling out the form and successfully submitted it. Comparing conversions to form starters will show you how many potential customers you lose in your form. Getting this up should be the main goal here!
Corrections
Knowing how many times a field was changed will point out the ones that are the most problematic. Try removing them, or add a better explanation for what exactly should be inserted, maybe a placeholder would help?
Time spent
Much like corrections, the fields that take the longest to fill are usually the most problematic. Our Form Analytics tool will give a good overview of the fields that create the most friction and therefore need your action as soon as possible. 
Reduce checkout abandonment and boost form conversion rates
Having a nice website is great, but it's close to worthless if you fail at the final step due to poorly handled forms.
Do you know how well are your forms performing? Do you have a measuring system specifically designed for web forms?
Reflective Data's form analytics tool monitors and reports on form KPI's, showing you exactly how effective your form is as a whole, and field-by-field. 
As usual, we decided to go beyond from basic tracking. Our tool gives you a detailed overview of how your forms are being filled (or not). We show you which fields are taking the most time to fill in, get corrected the most or cause visitors to abandon your form. We also let you segment by device, browser, location etc.
This data will empower you to make effective, data-driven decisions on how to improve your web forms. A key to higher conversion rates.
Immediately detect the most problematic fields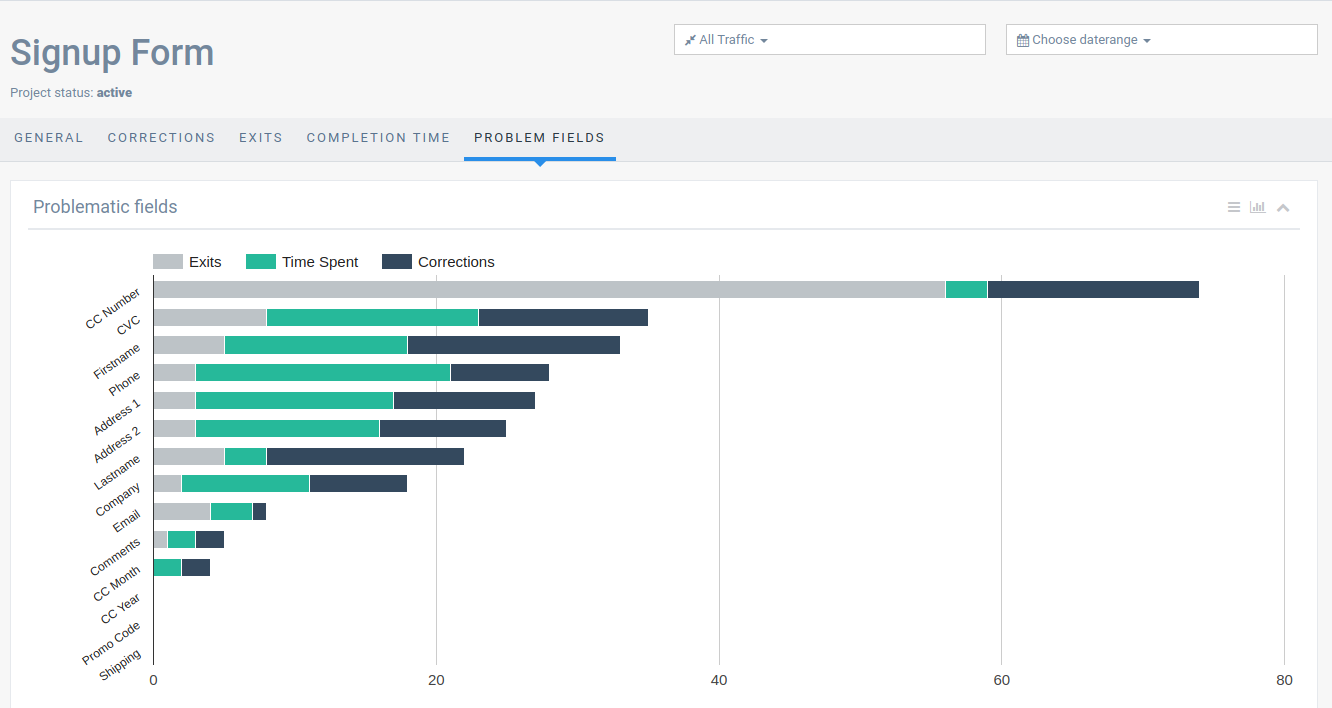 This report shows you exactly the fields that are causing the most friction. Try adding an extra explanation or consider removing them if possible.
Combine this information with other Form Analytics reports and you will know exactly where the weak spots of one of the most important steps in your funnel are.