Worst decisions are made based on false data
Stop making decisions based on skewed data.
Comprehensive Configuration Audits

Managed Analytics Services

Dedicated Account Managers
Trusted by:



Our specialists will make sure your setup is solid and trustworthy
We have seen hundreds of Google Analytics setups, yet there hasn't been a single one that we couldn't improve.
If you make your business decisions based on data (and you definitely should), it is critical that it's audited and reliable.
How does it work?
Although every audit is tailored to your business, we have divided our Google Analytics Audit into six main categories.
1. Property level
Property settings form a foundation of every Google Analytics setup. In this part, we make sure that the general tracking snippet has been embedded correctly and every page it should be. 
Besides other settings, we also go through referrals exclusions list, enhanced link attribution and User-ID.
In most cases, it makes sense to have your Analytics system connected to other tools related to your business, like AdWords and Search Console.
2. View level
As the name says, this part is mostly related to viewing data. 
During Google Analytics Data Audit, we re-think the logic behind the views in your property and make suggestions for making new ones based on need.
Settings related to views contain excluding bots and spiders, site search configuration, default pages and others.
3. Goals and funnels
Goals and funnels are crucial when it comes to measuring your KPI-s and business success in general.
In this step, we work close to our clients, to figure out what matters the most and how to track it most effectively.
Besides main conversions, we make sure that secondary and micro-goals are also being taken care of.
4. E-commerce tracking
E-commerce tracking is a must-have feature for everyone selling goods online.
Sadly, this is the part where we see most of the errors and missing or double-tracked conversions.
Having your (enhanced) e-commerce matching the real numbers is essential, and we help you get there.
5. Event tracking
Events come in really handy when tracking the behavior of your visitors.
Our audit figures out the actions that should be tracked as events and will give you detailed guides to implementing the ones missing.
Our analysts will also group the events into categories, name their actions and give them labels and values that will best match your business and it's customers.
6. Campaign tracking
Measuring the success of your campaign segment by segment will show you exactly where to invest, and where to cut back.
We see companies investing in campaigns they don't even track properly and that is sad.
Reflective Data's Google Analytics Audit will make sure you won't miss a single conversion coming from an email, social or ad campaign again.
Others
There are many other aspects that need to be taken care of, and we combine our experience in working with companies of all sorts of fields to find the ones that are most relevant to your business.
Be it a website with multiple domains, or different languages, or perhaps you have an external payment provider – we've seen them all, and know exactly how to track them properly.
A bunch of issues, what's next?
Our Google Analytics audit shows you exactly what's wrong with the setup. Most audits stop there, ours doesn't.
Next, for every problem we detected, our analyst or developer will give you a quick overview of how you should approach fixing it.
If you don't have the resources to implement the fixes or really want a professional to take care of it, take a look at the other services we offer. If needed, we can handle everything form auditing to fixing to reporting.
Google Analytics Audit will assure you that
All of the main KPI-s and micro conversion are being tracked
You can start building the reports most relevant to your business
You are going to find insights that will save and make you tons of money
Every detected problem in your setup will get fixed
You can trust your data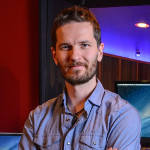 Reflective Data has been one of our key partners in digital analytics for over two years now. They helped kick-start our efforts in tracking, data analysis, data visualization, and reporting. Reflective Data truly acted as an extension to our team and the level of collaboration was much more akin to a partnership than a client/vendor relationship.
Parker, Senior Marketing Manager, Boston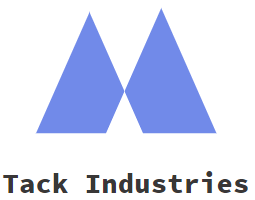 Our experience with Reflective Data has been amazing. Our internal resources are always limited and we're now relying on Reflective Data on pretty much all of our digital analytics tasks. They audited and rebuilt our entire enhanced ecommerce setup. These guys tend to overdeliver, we are more than happy. Oh, and the new dashboards completely changed how my team operates.
Stephanie, Director of Ecommerce, London
Contact us for a quote or additional information
One of our analysts will get back to you in one day
We usually respond in 1-4 hours