Google Optimize Experiment Data Export
Google Optimize and Optimize 360 will no longer be available after September 30, 2023. Don't lose your valuable learning and insights!
Rich data model

BigQuery integration

Unlimited historical data
Store data in your BigQuery dataset or any other storage location.
Trusted by:



Google Optimize Data Export Overview
1. Planning and scoping
Get in touch with one of our data analysts to plan your Google Optimize Data export. The main questions to answer are the list of experiments, dimensions, metrics, time frames and the data destination you wish to use for your Optimize data export.
2. Data export and storage
Executing the plan. Our data analyst will configure Reflective Data Export System to pull the requested data from your Google Optimize instance and store into your chosen data storage destination.
Most exports use Google BigQuery as a data destination.
3. Reporting and consultation
Need help accessing or using the data? Reflective Data experts are happy to assist you with everything ranging from configuring interactive reports to consulting you on maximising insights you can draw from this dataset.  
Export all data
Name your experiments, metrics, dimensions and a time frame. Reflective Data will export it all.
Full data ownership
Name your destination and our system will send all your Google Optimize data there.
Custom reports
Tailor-made dashboards ensure data accessibility for everyone that needs it.
Trusted by:



Why is Google Optimize being sunset?
Official statement
We remain committed to enabling businesses of all sizes to improve your user experiences and are investing in A/B testing in Google Analytics 4. We are focused on bringing the most effective solutions and integrations to our customers, especially as we look toward the future with Google Analytics 4.

Optimize, though a longstanding product, does not have many of the features and services that our customers request and need for experimentation testing. We therefore have decided to invest in solutions that will be more effective for our customers.
At Reflective Data, we're sad to see Google Optimize go. Especially because it enabled so many smaller teams to get started with experimenting with their site.
On the other hand, this will create a big opportunity for the other, dedicated experimentation vendors, to fill this cap in the market.
We're quite sure, GA4 will improve its experimentation reporting capabilities but running the experiments themselves will likely stay outside of Google's ecosystem.
Either way, if you have run experiments on Google Optimize, you should export your data ASAP. If you need help, we've got you covered.
Google Optimize Alternatives
While we don't directly partner with any of the testing tools vendors, we do have extensive experience using most of them. Including Optimizely, VWO, Convert, Adobe Target, Sitespect, AB Tasty and Mutiny – to name a few.
Choosing your alternative to Google Optimize depends and various factors like your company's experimentation maturity, budget and tech stack.
Instead of promoting any of the more traditional testing tools, we would like to encourage you to learn more about an open-source alternative GrowthBook.
We've helped several companies implement GrowthBook and would be happy to discuss this option with you, too. Below are some of the reasons why you might want to consider GrowthBook as your Google Optimize alternative.
Free and open-source
Full data ownership
Sits on top of your data warehouse (i.e. BigQuery)
Supports both client-side and server-side testing
Need help migrating from Google Optimize?
Get in touch with us today.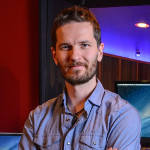 Reflective Data has been one of our key partners in digital analytics for over two years now. They helped kick-start our efforts in tracking, data analysis, data visualization, and reporting. Reflective Data truly acted as an extension to our team and the level of collaboration was much more akin to a partnership than a client/vendor relationship.
Parker, Senior Marketing Manager, Boston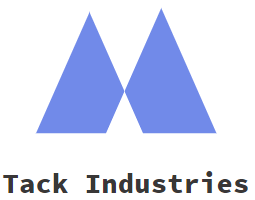 Our experience with Reflective Data has been amazing. Our internal resources are always limited and we're now relying on Reflective Data on pretty much all of our digital analytics tasks. They audited and rebuilt our entire enhanced ecommerce setup. These guys tend to overdeliver, we are more than happy. Oh, and the new dashboards completely changed how my team operates.
Stephanie, Director of Ecommerce, London
Contact us for a quote or additional information
One of our analysts will get back to you in one day
We usually respond in 1-4 hours