Gain full control over your data
Most tools keep your data in silos. We make sure those silos are broken, your data is accurate and beneficial for the entire organization.
PS! We can send raw hit-level Google Analytics data into your data warehouse. Learn more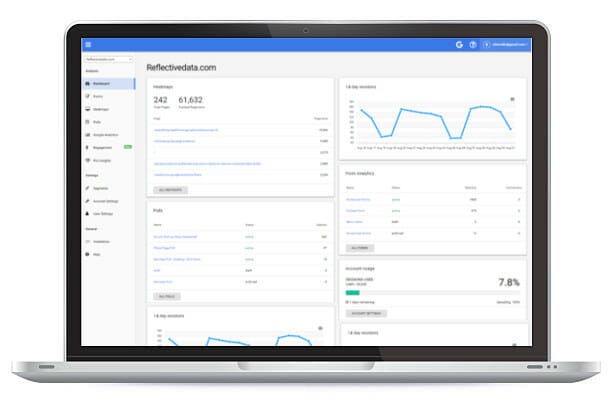 All steps are optional and can be bought separately
1. Audit, fix & improve
After meeting with your team and understanding your business goals we are going to conduct a full audit of your current analytics setup. This is followed by fixing all the issues and implementing required improvements.
This provides a solid foundation and ensures data integrity.
2. Set up a data warehouse
Our default data warehouse vendor is BigQuery but we can work Snowflake, AWS and others as well. If your company already has something in place, we can take a look and suggest improvements if necessary.
This will be your one source of truth.

3. Configure a data pipeline
This involves connecting your Analytics and Ads platforms, CRM, CMS, offline data and other data sources with our system that will transform and securely store all your data in your data warehouse.
We have connectors for all major tools and platforms.

4. Reporting and visualization
Now that you have access to your marketing, user behavior and other data all in one place, it's time to start reporting on it. Our team can help you with building interactive dashboards, automated reports, alerts and more.
Data only has value if smart people turn it into real actions.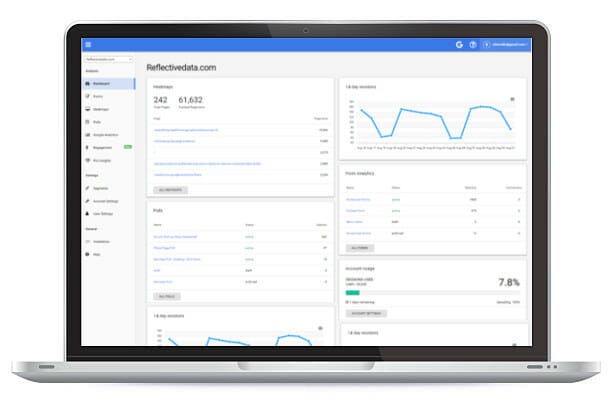 Personal approach
Reflective Data is flexible and always adapts to your needs. Feel free to order an audit, analytics implementation or let us take over your entire digital analytics workflow.
Fully managed services
Your account manager will put together a strong team of Reflective Data's analysts, developers and data scientists to meet the ever-changing needs of your business.
Actionable insights
Whether you choose to get an audit or go with the full managed services package, our goal is to help you discover and test insights that will make your company more profitable.
Custom software development
We have built analytics, user behavior analysis and A/B testing platforms from scratch, we've got you covered with any custom analytics software you might need.
Best-in-class analytics services to help you make better, data-driven decisions.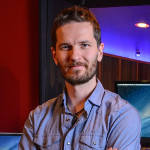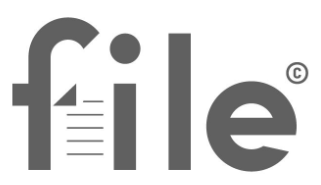 Reflective Data has been our main partner in digital analytics for over two years now. They helped kick-start our efforts in tracking, data analysis, data visualization, and reporting. Reflective Data truly acted as an extension of our team and the level of collaboration was much more akin to a partnership than a client/vendor relationship.
Parker, CMO, New York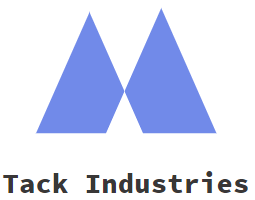 Our experience with Reflective Data has been amazing. Our internal resources are always limited and we're now relying on Reflective Data on pretty much all of our digital analytics tasks. They audited and redid our entire enhanced ecommerce setup. These guys tend to overdeliver, we are more than happy. Oh, and the new dashboards completely changed how we work.
Stephanie, Director of Ecommerce, London
Analytics data pipeline use cases
How to Query Google Analytics Data Using SQL
SQL is the most popular language for professionals to communicate with databases and query data. Google Analytics is the most popular tool for digital analytics. How come there's no way to query Google Analytics data using SQL? In this article, we'll explore the solutions.
Read more »
How to Avoid Google Analytics Sampling and Data Limits?
Google Analytics, while being by far the most popular tool in its segment, does have a few limitations that can make this, otherwise nearly perfect tool, unsuitable for a large number of companies.
The main limitations of Google Analytics are related to sampling and data collection limits. Most affected are companies that can't afford the premium 360 version of Google Analytics (~150k/year) but still have a good amount of traffic visiting their websites. In general, Google Analytics properties with >1M sessions/month or >10M hits/month are being affected by some heavy sampling and data collection limits.
In this article, we're going to cover the different types of limitations present in the free version of Google Analytics and provide solutions/workarounds to all of them. Oh, and the solution, in most cases, does not include buying the 360 version.
Read more »
Making BigQuery a Single Source of Truth for Marketing Data Analysis
Is your marketing data currently under the control of multiple vendors and platforms? Do you have to mix together siloed data and reporting tools to answer questions about marketing ROI and your customer's journey? It's time to take control of your data!
Cloud databases (i.e. BigQuery) and various data management tools have made it possible for marketers to build data pipelines without a big investment in hardware, software, and custom development.
In this article, we will walk through the steps of gathering data from Google Analytics, Google Ads, Google Search Console, Facebook, CRM and several other sources into Google BigQuery data warehouse and making it the single source of truth for all marketing data.
Read more »