Do you really know what your visitors do on your website?
Reflective Data is here to tell you exactly
All the Features You Need to Boost Your Conversion Rates
Form analytics
Reduce checkout abandonment and boost form conversion rates
Having a nice website is great, but it's close to worthless if you fail at the final step due to poorly handled forms.
Do you know how well are your forms performing? Do you have a measuring system specifically designed for web forms?
Reflective Data's form analytics tool monitors and reports on form KPI's, showing you exactly how effective your form is as a whole, and field-by-field.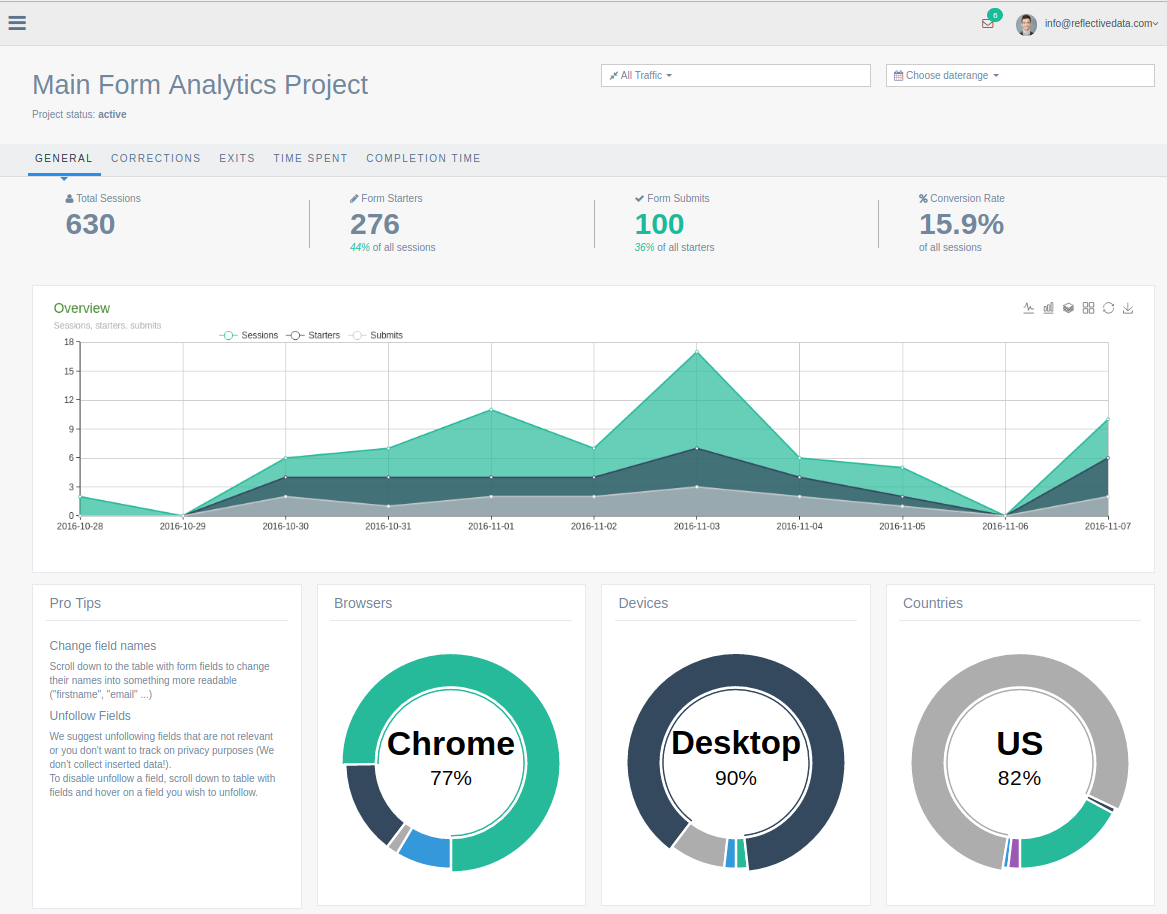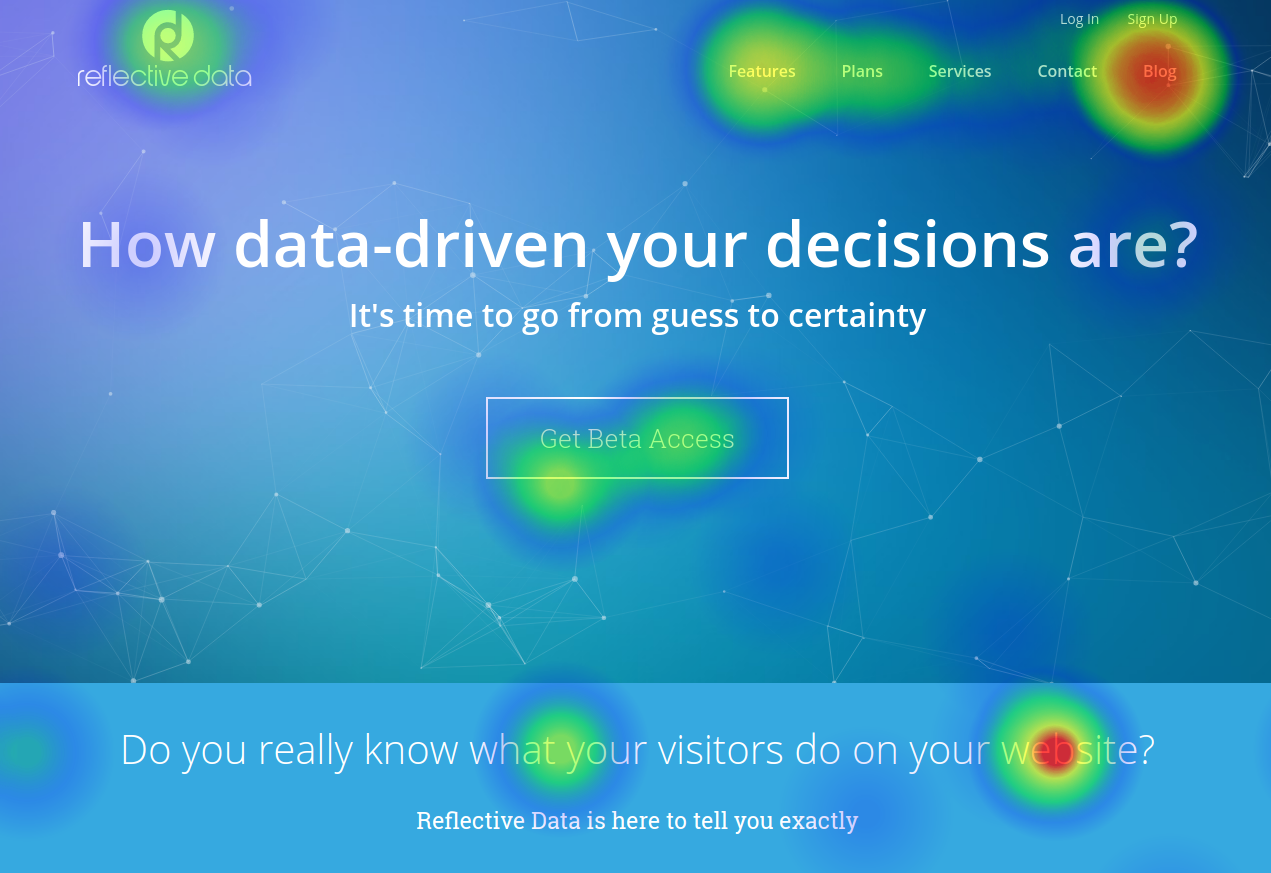 Click Heatmaps
Heatmaps give you a detailed overview of how people are using your website.
See exactly which parts of your site get the most attention and if there's something that no one seems to notice.
Reflective Data's Heatmaps are an essential part of your website optimization.
Heatmaps are known as one of the easiest ways to get insights on how people are actually interacting with your website. And knowing how your website is being used is a crucial part of any improvement you are going to make.
Attribution Heatmaps
Much like regular heatmaps, attribution heatmaps give you quick insights on which parts of your websites get the most clicks.
Based on this data you can measure the performance of your CTA-s, links and other clickable elements.
Many experts have found attribution heatmaps even more useful than regular heatmaps.
Combine it with our other features and bring your decision-making to a whole new level!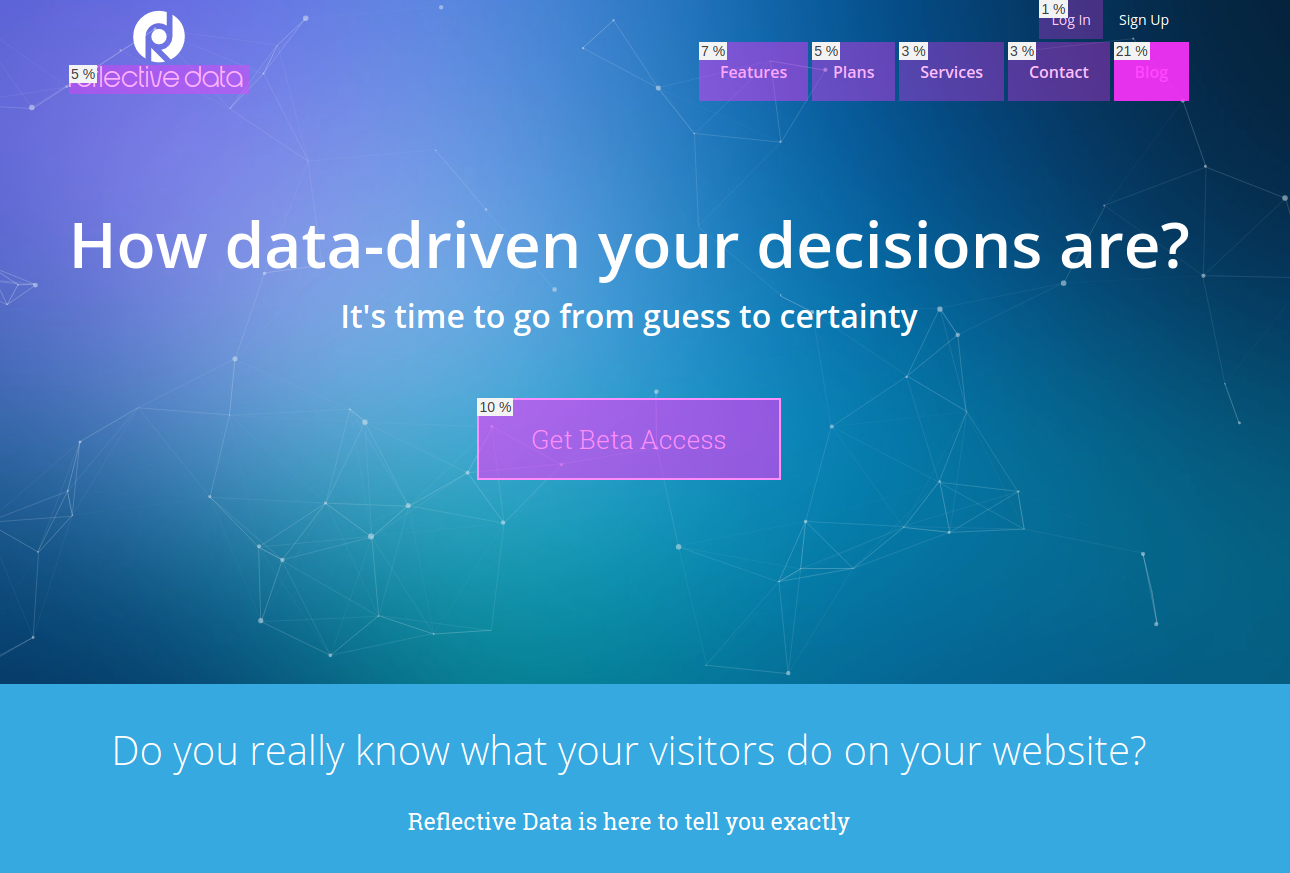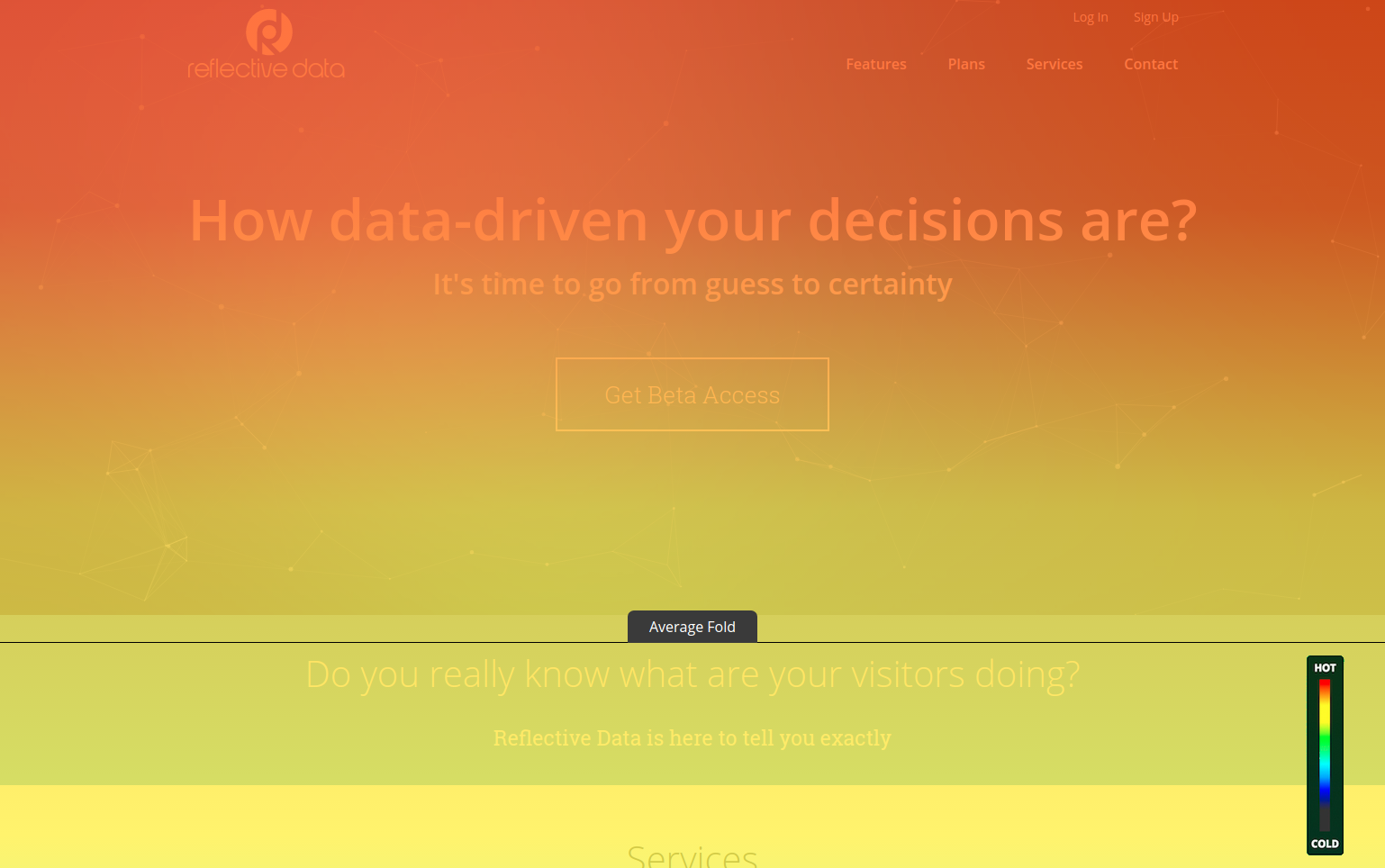 Scroll Maps
Scroll Maps work together with Heatmaps to give you even more detailed overview of which parts of your website are being seen the most, and which parts not so much.
Combine this data with other metrics on Reflective Data to figure out which information should be relocated, changed or maybe even removed.
Scroll Maps have proven to be useful on every type of pages that are longer than the "fold". No matter whether it's a blog post, sales page or a product page - Scroll Maps shows exactly how often certain elements are being seen.
On Site Polls
Let your visitors say exactly what they want
On Site Polls are the fastest way to find out what the visitors really want.
Collecting quantitative data is essential for optimizing your website but if you really want to give your clients an experience they are looking for, then our On Site Polls feature is the way to go.
For example: On a product page you could ask them: "What holds you back from adding X to Cart?"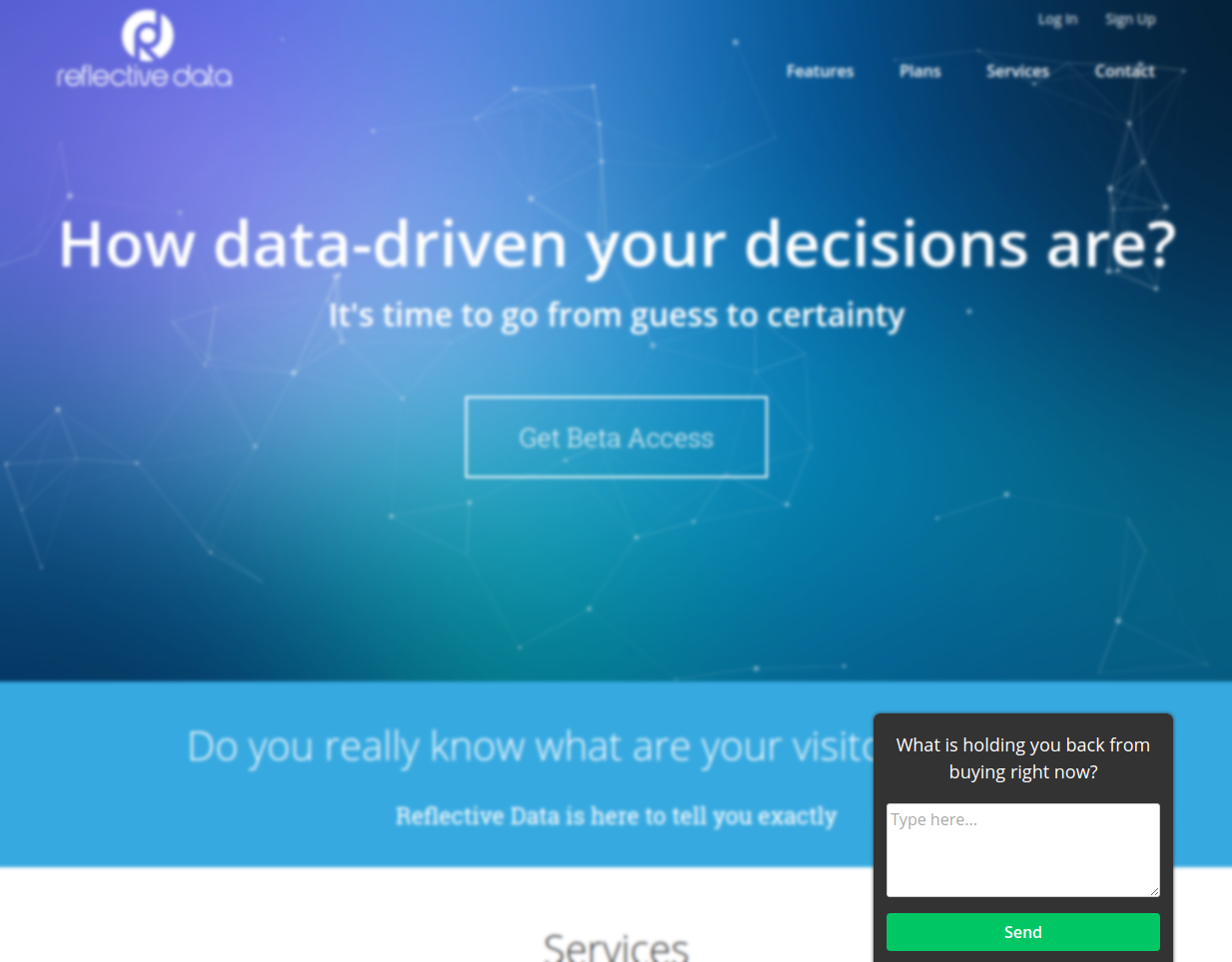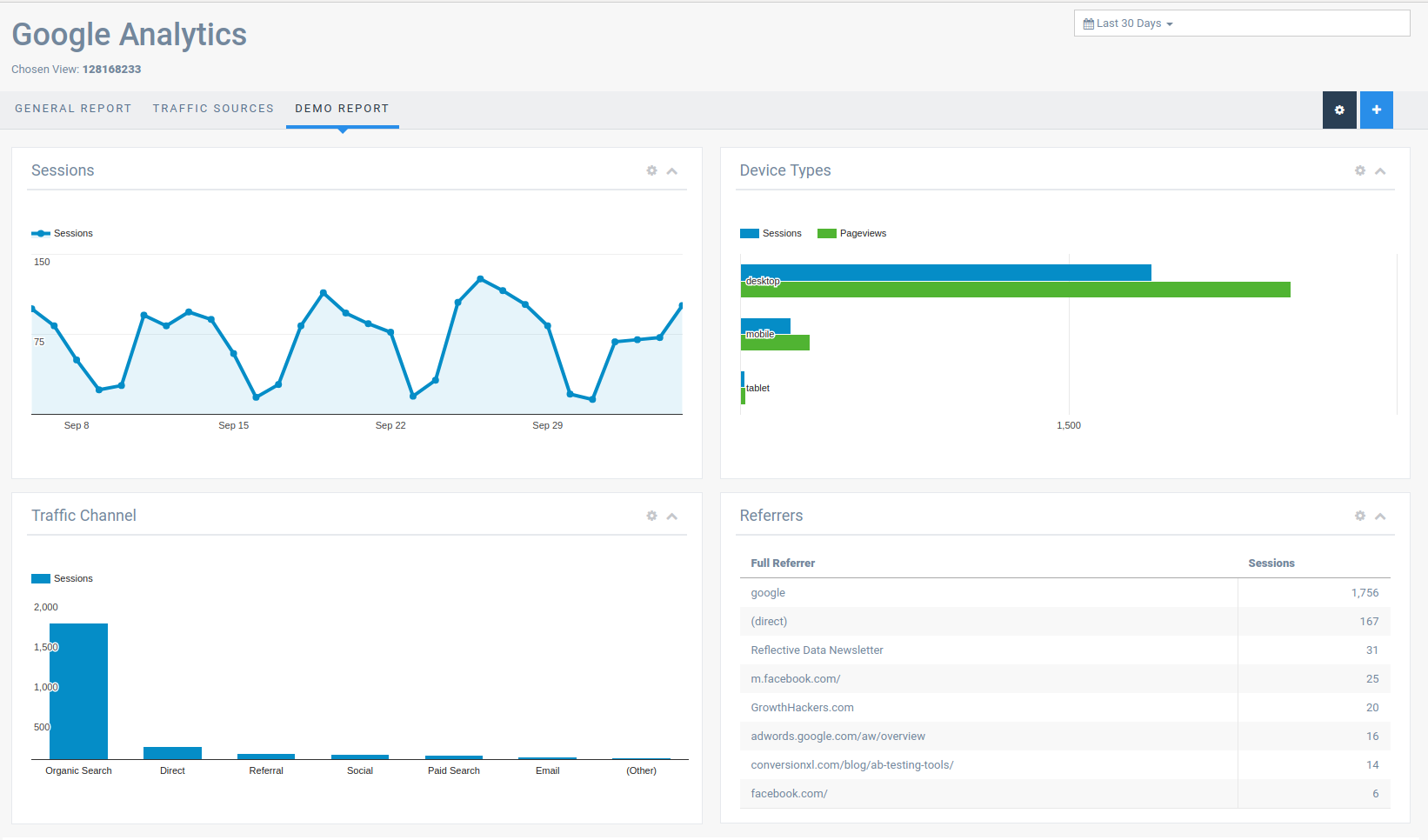 Google Analytics Reports
Google Analytics is definitely one of the greatest and most popular tools in digital analytics.
With Reflective Data, you don't have to jump between platforms, rather you can build all your reports right in our tool.
Just like in Google Analytics, you can choose all different metrics, dimensions, segments etc.
To get you started, we've built some general reports for you.
Complete User Behavior Analysis
 Our main goal is to build products that will help you easily get insights on how people are using your website. What makes them take actions or what holds them back.
How To Ensure Your Google Analytics Data Remains Secure
Only Google knows exactly how many websites are using Google Analytics, yet estimates suggest as many as 30-50 million websites use the service.
In this article, I'll discuss how you can use Google Analytics data safely and what kind of data security and privacy options you can choose within Google Analytics.
Read more »
7 Ways To Find Beta User To Test Your App
Beta testing is most effective when it is carried out early enough to incorporate test feedback but late enough for a realistic almost-ready product to be tested. Given the value and timing of beta tests, you'll need to find the right testers at short notice and within a tight budget.
Whether you are building an app from scratch or simply want to port from .NET Framework to .NET Core, good beta testing is about making sure your product release is consistent with market expectations. Ignoring beta testing can lead to unpleasant surprises when you eventually roll out your product.
Read more »
Tracking Common User Actions Using Google Analytics Goals
Google Analytics, undoubtedly an industry leader in digital analytics, comes with a decent list of features available out of the box. Naturally, every website is different and so are their key objectives.
Tracking the performance of those key objectives is exactly where Google Analytics goals come into play. In this article, we are covering how to track the popular user actions as goals in Google Analytics.
Read more »