Raw GA4 data in your data warehouse without limits
Send unlimited Google Analytics 4 data to Google BigQuery or any other data warehouse. In real time.
No sampling

No data collection limits 

You own and control the data
This solution avoids the 1M hit limit on the GA --> BigQuery export.
Our team will support with the implementation, configuration and maintenance.
1. Tracking code modification
A small modification of the Google Analytics 4 tracking code is required in order to enable streaming all hits to our data processing pipeline. This is known as Parallel Tracking.
2. Data processing
Our data processing engine receives and processes all hits very similar to GA4. This system can scale almost infinitely and is free from data processing limits existing in GA4.
3. Data is stored in your data warehouse
Our default data warehouse is Google BigQuery but we can work with almost any vendor. All data is processed and available for reporting within seconds.
You own the data
Collect all the data into your own cloud data warehouse.
No sampling
Get access to raw hit-level data and queries with no sampling.
Custom reports
Build reports with any level of complexity by querying your data with SQL.
Trusted by:



Benefits over GA4's native BigQuery export
1. Unlimited BigQuery export
While the native export can be sufficient for some, most power users are likely to exceed the 1 million hits per day limit. In which case, Google will simply stop your pipeline. Our solution has no such limits and you don't have to make sacrifices on your valuable data.
2. Bring back the Universal Analytics data model
Yes, the data model we all know and love is back! Most analytics tools, including GA4, don't have the intuitive data model that you are familiar with from Google Analytics UA. With Parallel Tracking, you'll get sessions, bounce rate, Google Ads integration and everything else out of the box.
Some might argue that this model is outdated for some use cases. No worries, Parallel Tracking gives you all of the benefits of an event-driven data model too with unlimited custom attributes and full access to raw data.
3. Full control and ownership of your data
That's right. All data you collect is stored in a data warehouse you own and control. That means you can choose to store your data within the EU, for example, to meet the privacy requirements. No need to worry about your data being used for something you didn't agree with.
PS! If you want or need it, you can skip sending data to GA4 altogether.
This is exactly what we enable!

"If I had access to raw, hit-level data, and if I could build my own stitching schema on top of that, I would be able to bend the processing and reporting aspects of GA to my will, improving the quality of data for my business alone. That's what my dashboards should be showing! That's what should be driving my business!"
Why choose our data pipeline service?
1. Flexibility
Need a custom attribution model? Combine data from multiple websites, apps or other sources? Not happy with how Google Analytics aggregates data and calculates certain metrics? Parallel Tracking is fully customizable to meet your needs in how data is being collected, processed, stored and accessed for reporting.
2. Secure & Reliable
All of the mission-critical parts of the data pipeline are living in one of the most reliable cloud computing platforms – Google Cloud Platform. This ensures your systems can scale automatically and you don't have to worry about managing the infrastructure.
3. Fast
All hits are available for reporting within seconds. Sessions are processed once a day. This means your team can make decisions faster, giving you a great competitive advantage. Having access to real-time data is critical for machine learning algorithms used for product recommendations and more.
4. Full Control & Ownership
While data-related tools are getting more powerful, many of them want to remain in power of your data. Some of the tools on the market don't even allow exports of your raw data. We make sure you own and control all the data in your data warehouse.
5. Technical support and advice
All plans come with technical support available for implementation, custom modifications or general support for managing your data infrastructure.
Want the best-in-class data pipeline?
Get in touch with us today.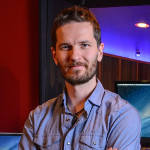 Reflective Data has been one of our key partners in digital analytics for over two years now. They helped kick-start our efforts in tracking, data analysis, data visualization, and reporting. Reflective Data truly acted as an extension to our team and the level of collaboration was much more akin to a partnership than a client/vendor relationship.
Parker, Senior Marketing Manager, Boston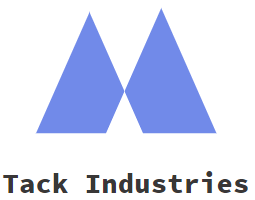 Our experience with Reflective Data has been amazing. Our internal resources are always limited and we're now relying on Reflective Data on pretty much all of our digital analytics tasks. They audited and rebuilt our entire enhanced ecommerce setup. These guys tend to overdeliver, we are more than happy. Oh, and the new dashboards completely changed how my team operates.
Stephanie, Director of Ecommerce, London
Contact us for a quote or additional information
One of our analysts will get back to you in one day
We usually respond in 1-4 hours