Stop Guessing, Start Asking
With On-Site Polls You Can Ask Your Visitors Directly What's on Their Minds

On Site Polls
Let your visitors say exactly what they want
On Site Polls are the fastest way to find out what the visitors really want.
Collecting quantitative data is essential for optimizing your website but if you really want to give your clients an experience they are looking for, then our On Site Polls feature is the way to go.
For example: On a product page you could ask them: "What holds you back from adding X to Cart?"
Customization to Meet the Needs of Every Business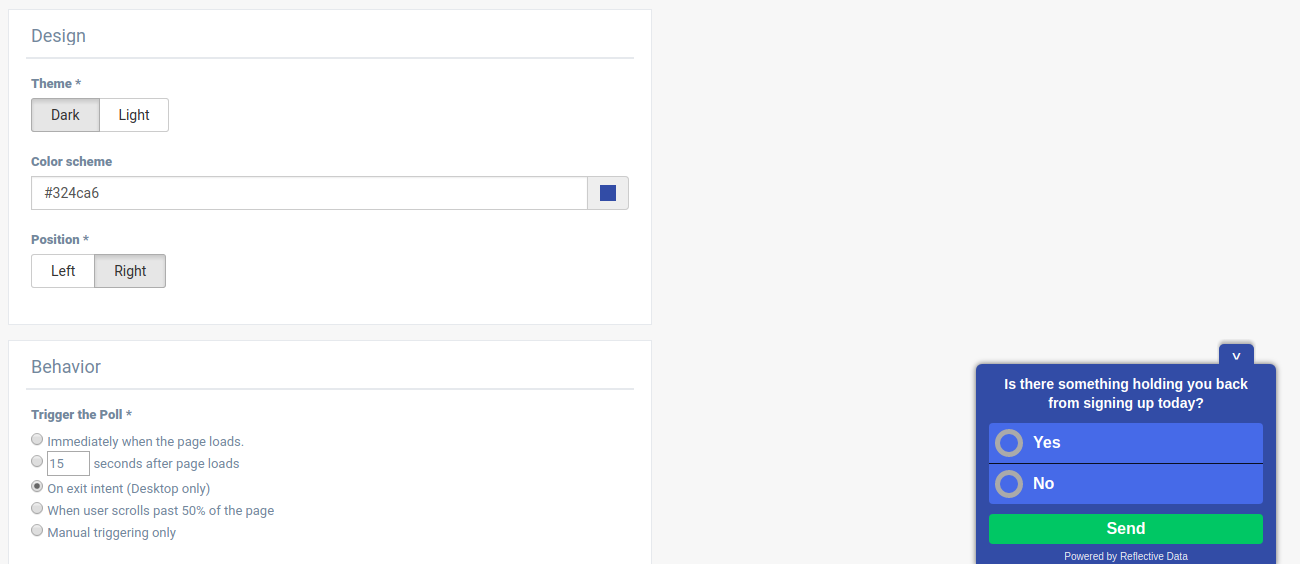 We are giving you control over the process by letting you choose:
The looks and positioning of the poll
Custom triggering rules, including manual
Between multiple question types
Optional comment with every option
Custom Thank You Message
Analyze like a pro
In the tool, you can see all the key information about your polls including every single response, statistics, word cloud and more.
For more advanced analysis we give you an option to export raw data so you could upload and explore in your favorite tools.