Managed user behavior analysis service
Analyzing user behavioral data can be both difficult and time-consuming. Let our team handle the hard part and provide you with the juicy insights.
Advanced Form Analytics

Click and Scroll Heatmaps

On-Site Polls and much more
We make sure every important user action is tracked accurately
We built the user behavior tracking and analysis platform, saw it being used by hundreds of analysts and marketers, and constantly improved the platform for several years.
Now it's time we share our knowledge and skills with you. Hire us to manage your user behavior tracking and analysis process. We'll provide you with the juicy insights that you can use in A/B testing and improving your website.
How does it work?
Every website is different. We built our tool to be robust and flexible, this allows us to build the configuration that best suits your business and its customers.
1. Planning
In this step, we are working closely with your team. The goal is to figure out the KPI-s, general pain points and set some objectives.
This allows us to understand your business better and set realistic expectations for our engagement.
2. Configure tracking
Our platform provides a wide set of features, all of which we can configure to best cater your business.
These are the default features of our platform:
Form analytics
Click heatmaps
Scroll heatmaps
On-site polls
User engagement
Google Analytics reports
A more detailed description of the features can be found in the next section of this page.
3. Analysis
These days, almost anyone can set up a basic tracking tool. Analysing the data, on the other hand, requires great knowledge about the business, of how the tool works and a variety of analytical skills.
Hiring us ensures your data is in good hands and will result in useful insights that you can later use for improving your site. This makes sure your business is constantly growing and making you more profit.
4. Implementation
Our goal is to continuously provide you with the actionable insights that make the user experience better and through that, make you more money.
We can help you with the implementation of those insights in several ways. Our recommended approach is A/B testing but we can go straight to implementation, as well. The key is to measure any impact the change has on your KPIs and user behavior.
Or take a closer look at the features of the platform
↓
Get to know your customers.
Reflective Data User Behavior Analysis Software comes fully packed with all the modern features you need for better understanding your customers.
Reduce checkout abandonment and boost form conversion rates
Having a nice website is great, but it's close to worthless if you fail at the final step due to poorly handled forms.
Do you know how well are your forms performing? Do you have a measuring system specifically designed for web forms?
Reflective Data's form analytics tool monitors and reports on form KPI's, showing you exactly how effective your form is as a whole, and field-by-field.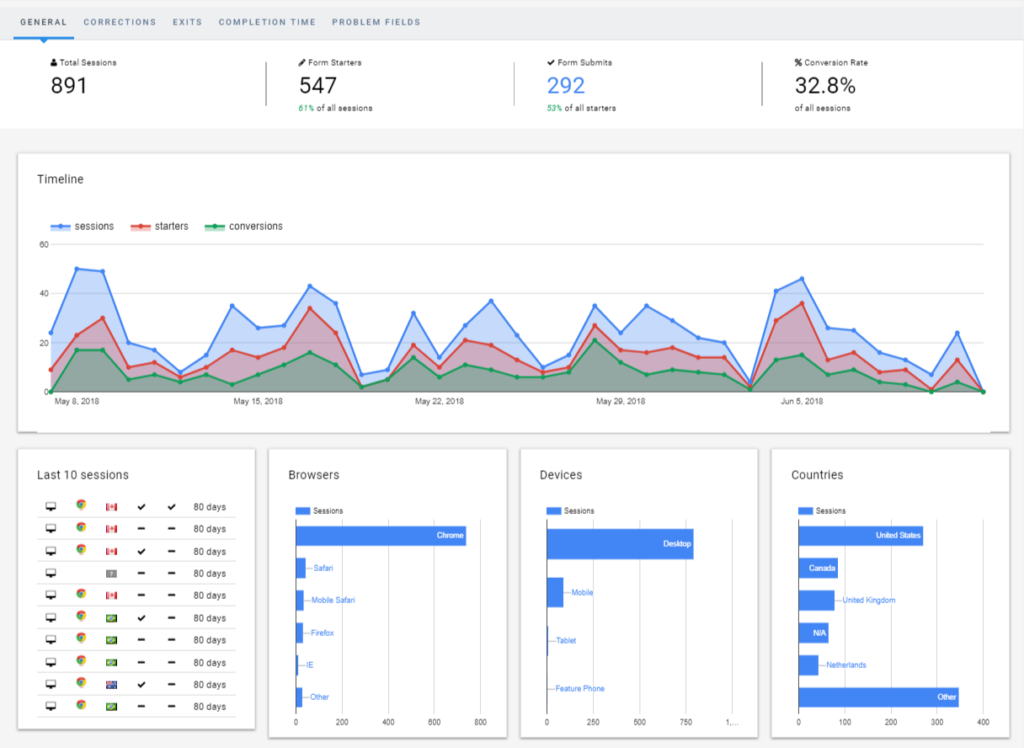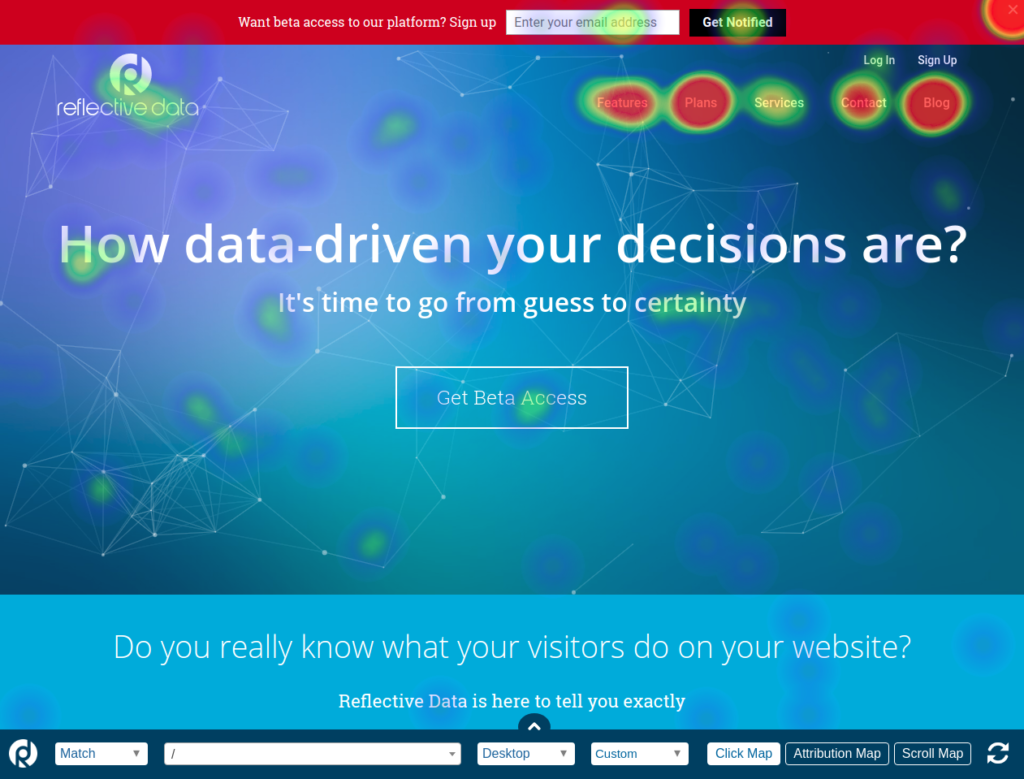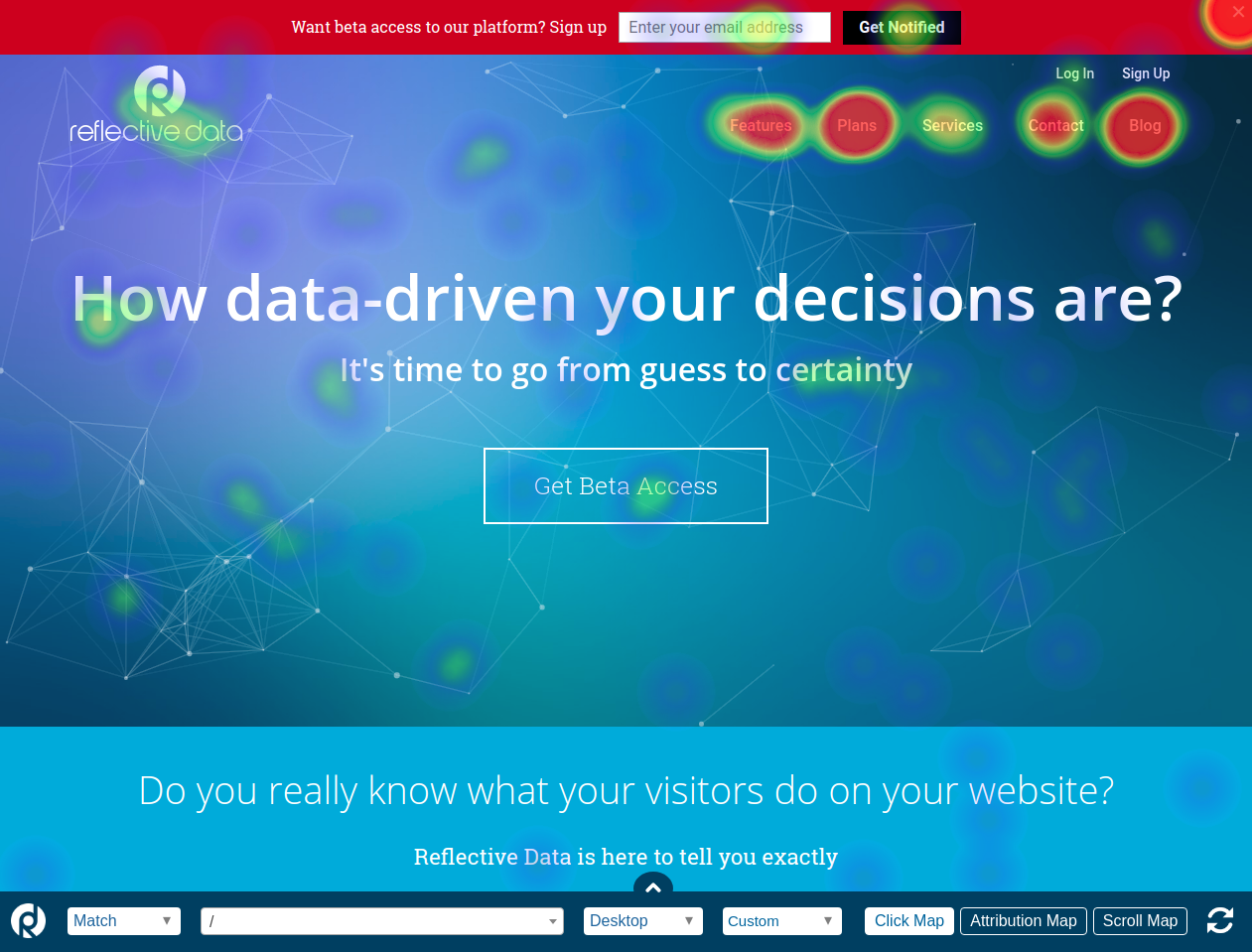 Heatmaps give you a detailed overview of how people are using your website.
See exactly which parts of your site get the most attention and if there's something that no one seems to notice.
Reflective Data's Heatmaps are an essential part of your website optimization.
Heatmaps are known as one of the easiest ways to get insights on how people are actually interacting with your website. And knowing how your website is being used is a crucial part of any improvement you are going to make.
Scroll Maps work together with Heatmaps to give you even more detailed overview of which parts of your website are being seen the most, and which parts not so much.
Combine this data with other metrics on Reflective Data to figure out which information should be relocated, changed or maybe even removed.
Scroll Maps have proven to be useful on every type of pages that are longer than the "fold". No matter whether it's a blog post, sales page or a product page – Scroll Maps shows exactly how often certain elements are being seen.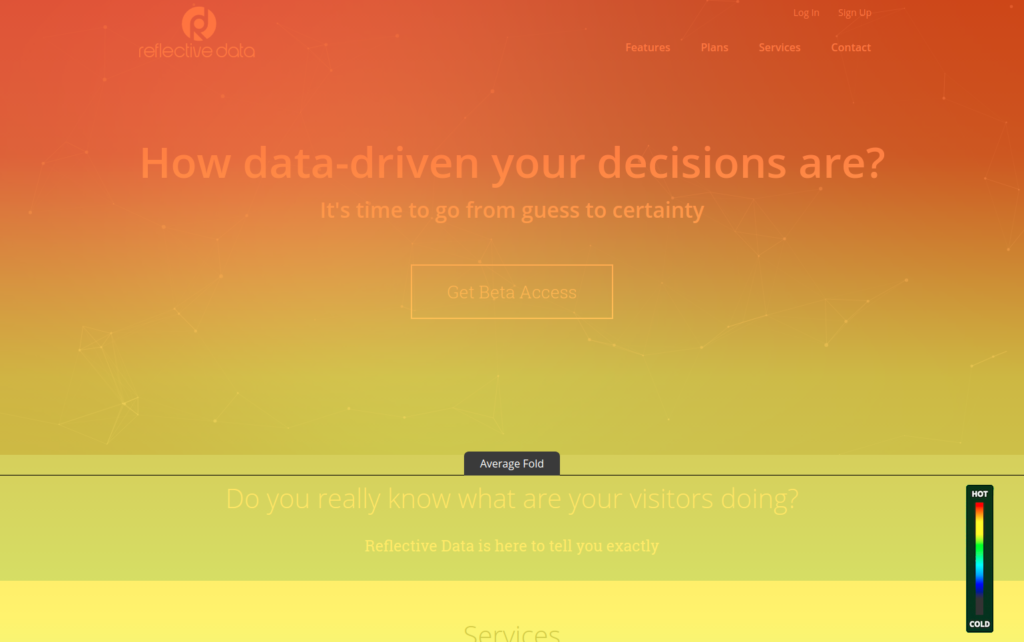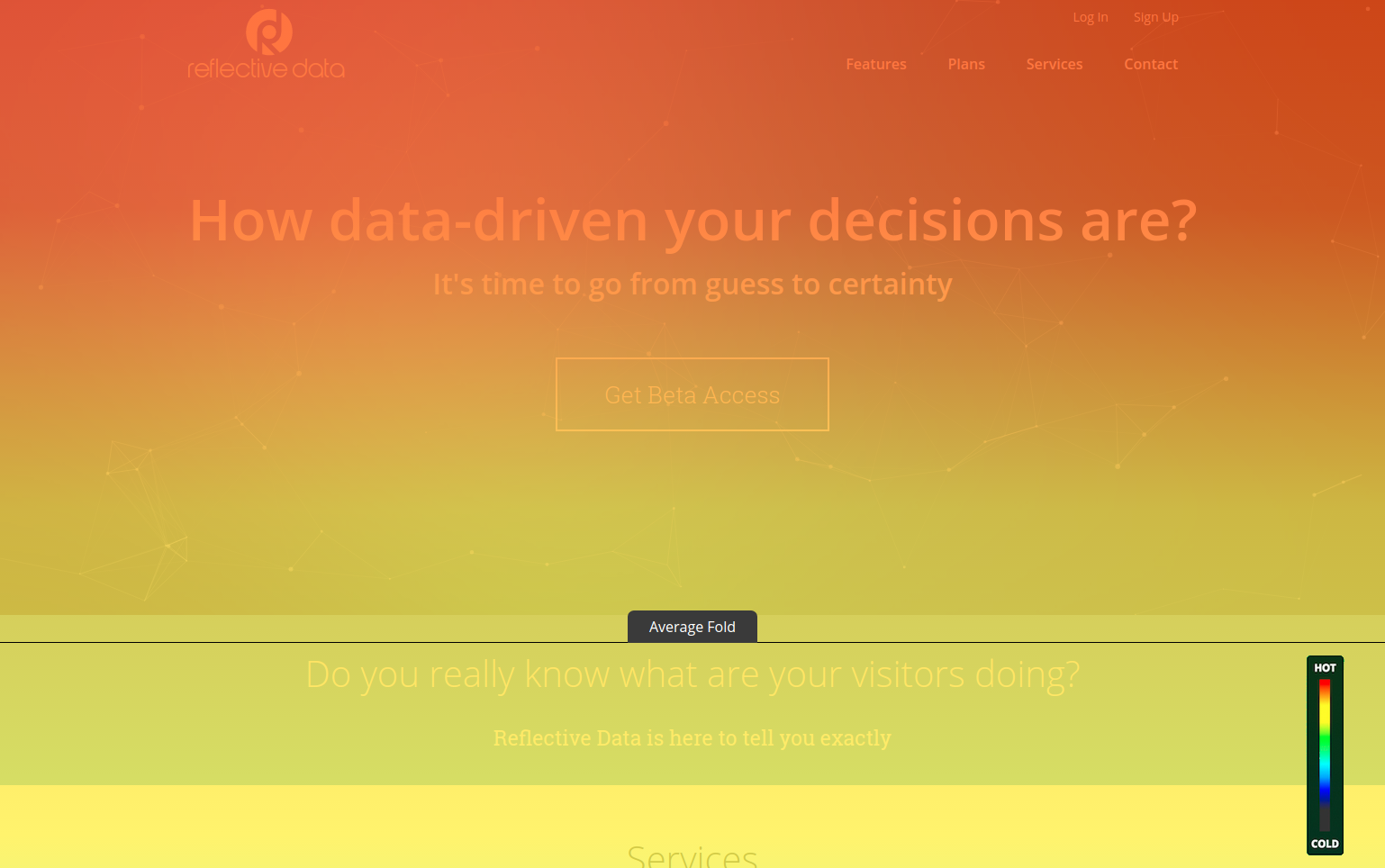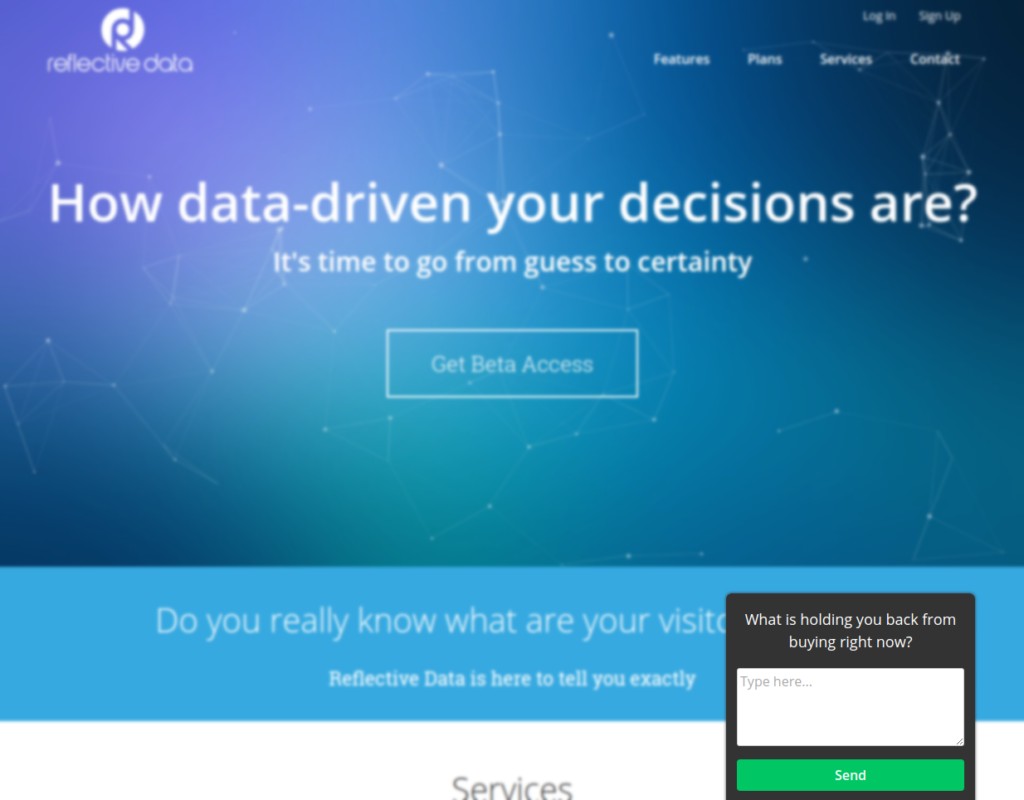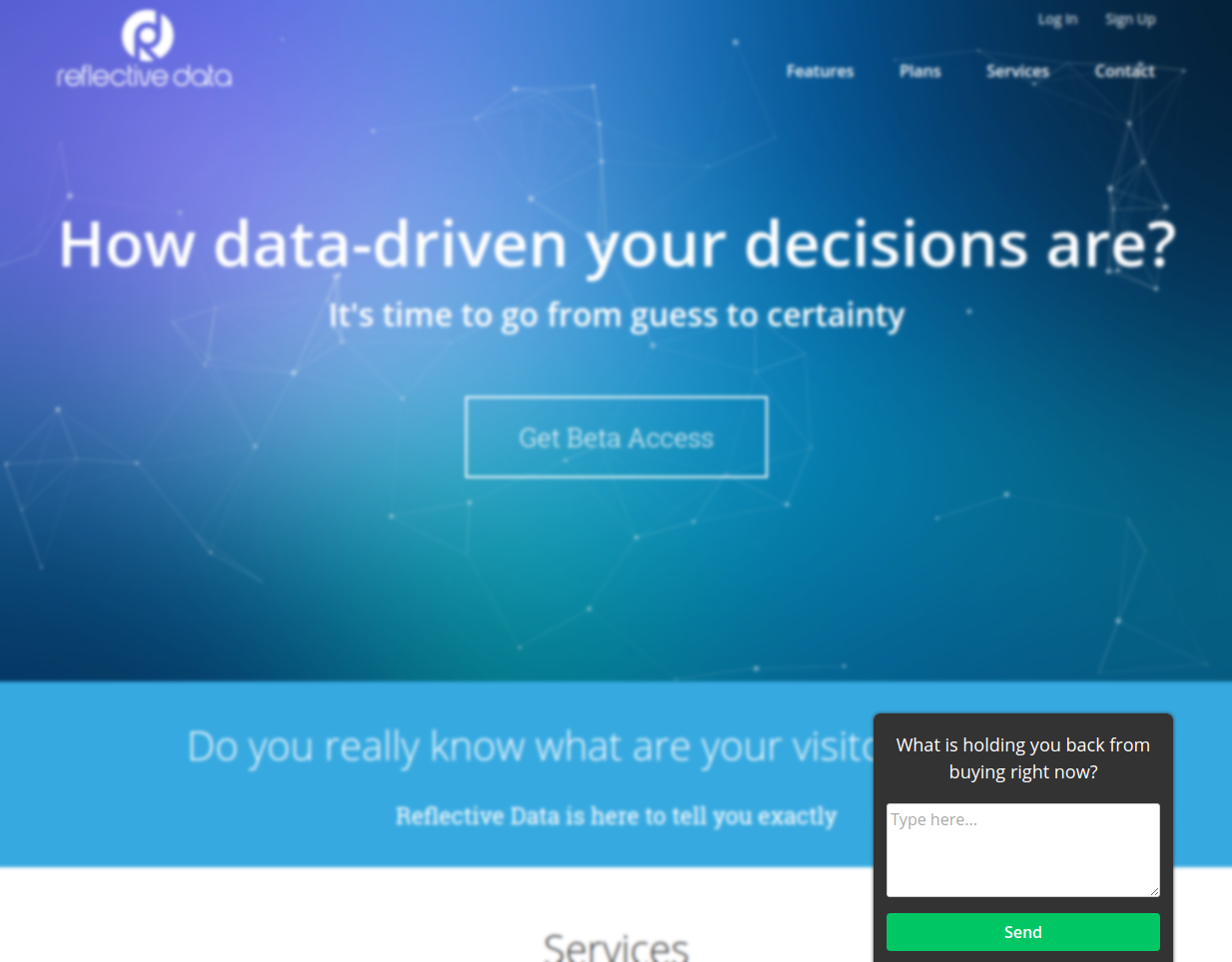 Let your visitors say exactly what they want
On Site Polls are the fastest way to find out what the visitors really want.
Collecting quantitative data is essential for optimizing your website but if you really want to give your clients an experience they are looking for, then our On Site Polls feature is the way to go.
For example: On a product page you could ask them: "What holds you back from adding X to Cart?"
Google Analytics is definitely one of the greatest and most popular tools in digital analytics.
With Reflective Data, you don't have to jump between platforms, rather you can build all your reports right in our tool.
Just like in Google Analytics, you can choose all different metrics, dimensions, segments etc.
To get you started, we've built some general reports for you.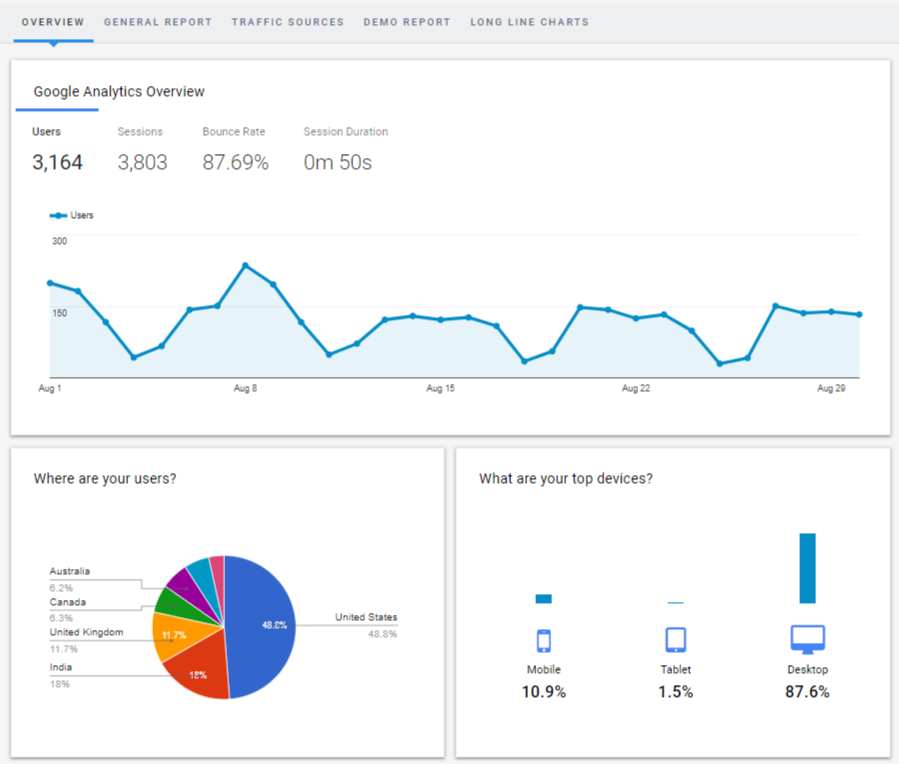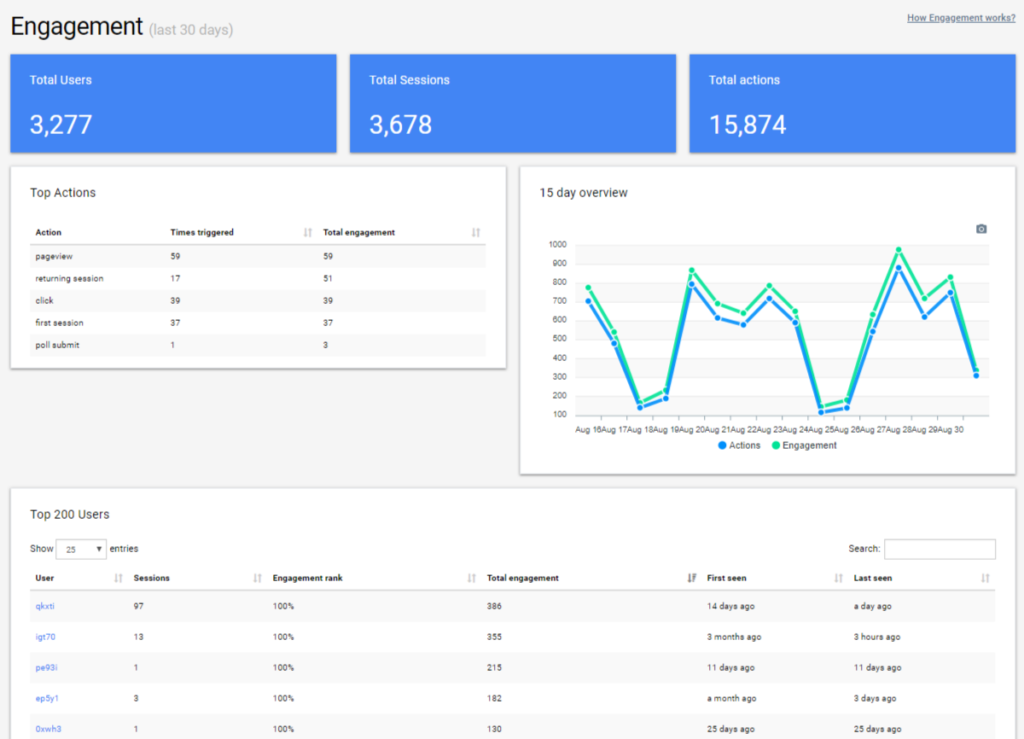 If measured correctly, user engagement can easily be one of the most important behavioral metrics.
Reflective Data automatically collects common engagement-related datapoints and calculates meaningful engagement rankings.
To make the feature even better, you can easily define your own actions and give them values from 1 to 10.
User engagement gives you a unique opportunity to dig into user level data and find actionable insights in minutes.
Time to see it in action.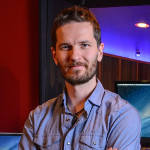 Reflective Data has been one of our key partners in digital analytics for over two years now. They helped kick-start our efforts in tracking, data analysis, data visualization, and reporting. Reflective Data truly acted as an extension to our team and the level of collaboration was much more akin to a partnership than a client/vendor relationship.
Parker, Senior Marketing Manager, Boston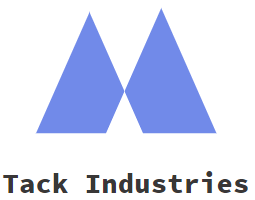 Our experience with Reflective Data has been amazing. Our internal resources are always limited and we're now relying on Reflective Data on pretty much all of our digital analytics tasks. They audited and rebuilt our entire enhanced ecommerce setup. These guys tend to overdeliver, we are more than happy. Oh, and the new dashboards completely changed how my team operates.
Stephanie, Director of Ecommerce, London
Contact us for a quote or additional information
One of our analysts will get back to you in one day
We usually respond in 1-4 hours