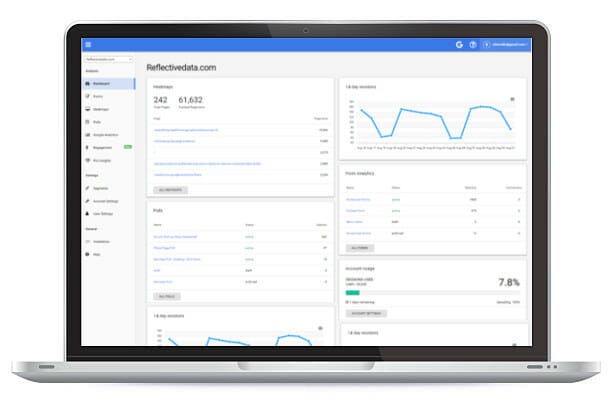 All steps are optional and can be bought separately
1. Audit, fix & improve
After meeting with your team and understanding your business goals we are going to conduct a full audit of your current analytics setup. This is followed by fixing all the issues and implementing required improvements.
This provides a solid foundation and ensures data integrity.
2. Set up a data warehouse
Our default data warehouse vendor is BigQuery but we can work Snowflake, AWS and others as well. If your company already has something in place, we can take a look and suggest improvements if necessary.
This will be your one source of truth.

3. Configure data pipelines
This involves connecting your Analytics and Ads platforms, CRM, CMS, offline data and other data sources with our system that will transform and securely store all your data in your data warehouse.
We have connectors for all major tools and platforms.

4. Reporting and visualization
Now that you have access to your marketing, user behavior and other data all in one place, it's time to start reporting on it. Our team can help you with building interactive dashboards, automated reports, alerts and more.
Data only has value if smart people turn it into real actions.