Follow these steps to create a new form funnel.
1. In Reflective Data platform, navigate to Forms and then choose Form Funnels
Now, you should see a screen like this: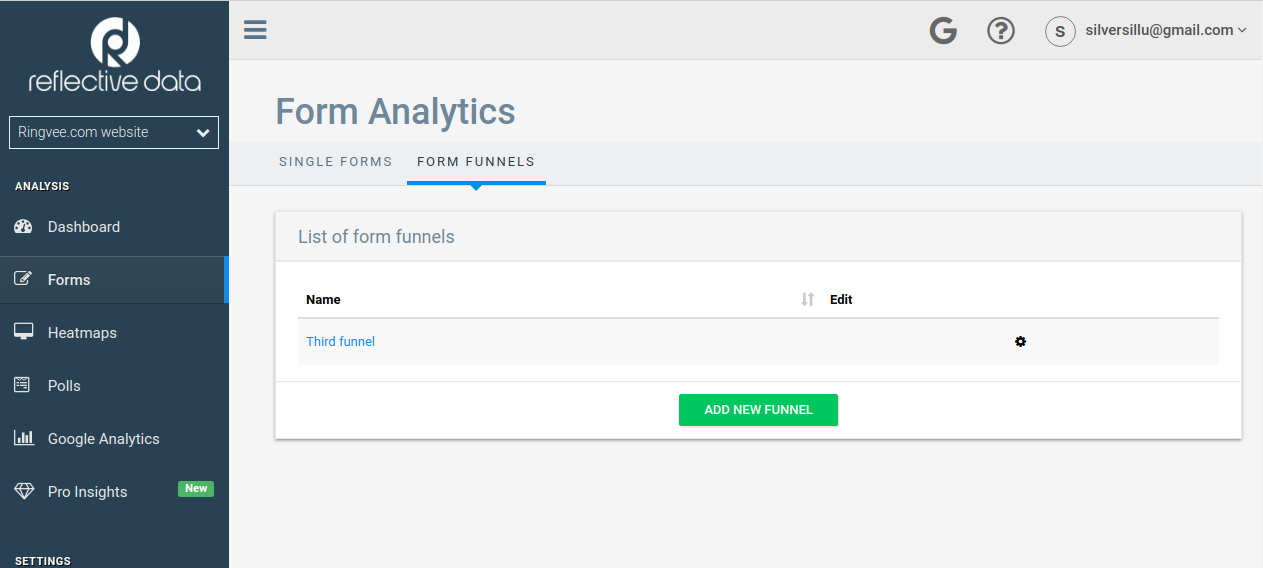 Click on ADD NEW FUNNEL
2. Give your funnel a descriptive name and choose at least two steps
Once done with picking the steps, you should have a form like this: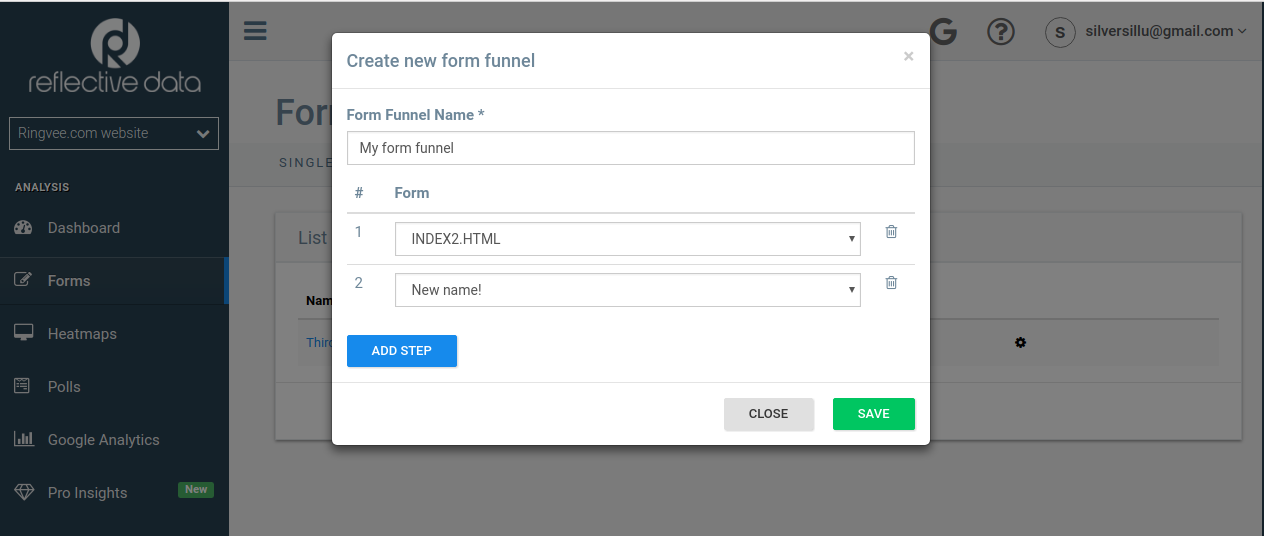 Click SAVE and your new Form Funnel is created.