In-Page Analytics is a Google Chrome extension that lets you see some parts of your Google Analytics data right there on your website, no need to go to Google Analytics.
Here's an example of In-Page Analytics in action on our homepage.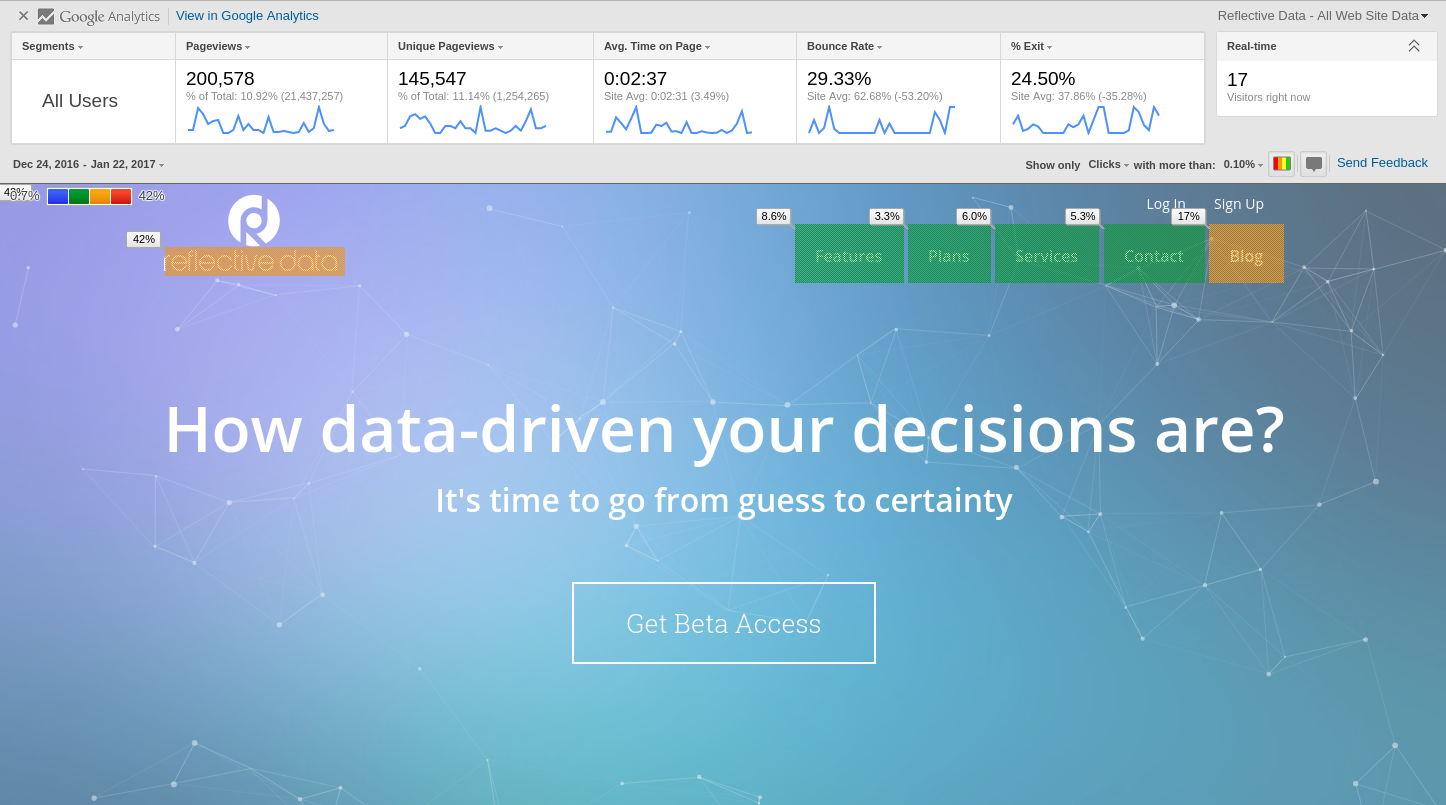 Again, In-Page Analytics is not here to replace actual Google Analytics reports but rather to get some quick insights on how are people using your website.
Here is what kind of information you will see on your website when using In-Page Analytics:
Metrics: Pageviews, Unique Pageviews, Avg. Time on Page, Bounce Rate, % Exit
Number of active visitors, in real time
In-page click analysis (where users click on that page)
See data by segment & change the date range
We find In-Page Analytics super useful for those who don't have enough time to build custom reports in Google Analytics and just need some simple overview of how a specific page is being used.
To learn more about In-Page Analytics, take a look at this article.
Install the In-Page Analytics extension from Chrome Web Store.
---
Last modified: August 4, 2017
---
Want to see more articels like What is In-Page Analytics? Check out all definitions in the Analytics Dictionary.